We were in Tel Aviv on business and for our first night we decided to walk north along the Tel Aviv Promenade along the Mediterranean Sea to find a restaurant somewhere in the Tel Aviv Port area.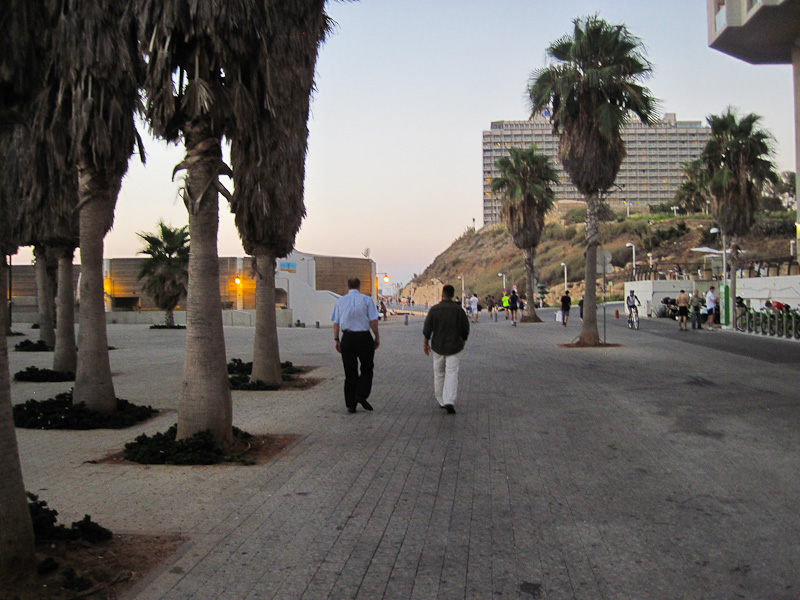 We started at Gordon Beach, this is the recreational area behind the Crowne Plaza hotel.  We walked north passing by the Tel Aviv Marina, Atzmout Beach,
Hof Hadatiyim beach, and the Metsitsim (Sheraton) Beach to the Tel Aviv Port.
The Port is a real port, but it is mostly a boardwalk area with lots of restaurants and shops.  Lots of people were out for a walk, running/jogging and bike riding.  We stopped at a restaurant named Boya (means Buoy).  The location is just south of the little airport named  Dov Hoz Airport.
We ate dinner and walked back.
Tips:
The whole walk was either on a sidewalk, paved trail, or board walk.  This is very well suited for bicycle riders, skaters or just business travelers out for a walk.  The Mediterranean Sea was always in view and made the whole experience wonderful.