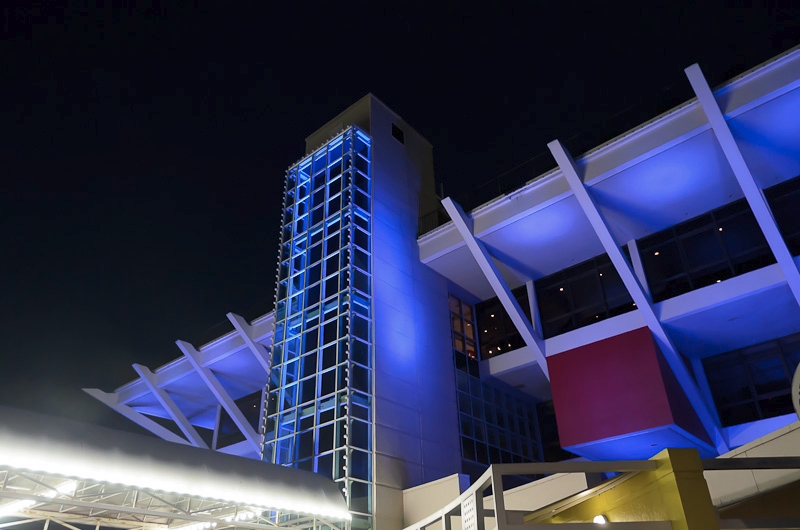 I had business meetings in St Petersburg, Florida, staying at the Vinoy Renaissance Hotel. After my first full day of meetings, I went for a stroll along the St Petersburg Waterfront Walk.
I started walking South on Bay Shore Dr, then I turned left onto 2nd Ave and followed the street out onto the St Petersburg Pier. I had a light dinner on the 5th floor of the landmark inverted pyramid-shaped building. I took some nice twilight city scape photos, then walked back.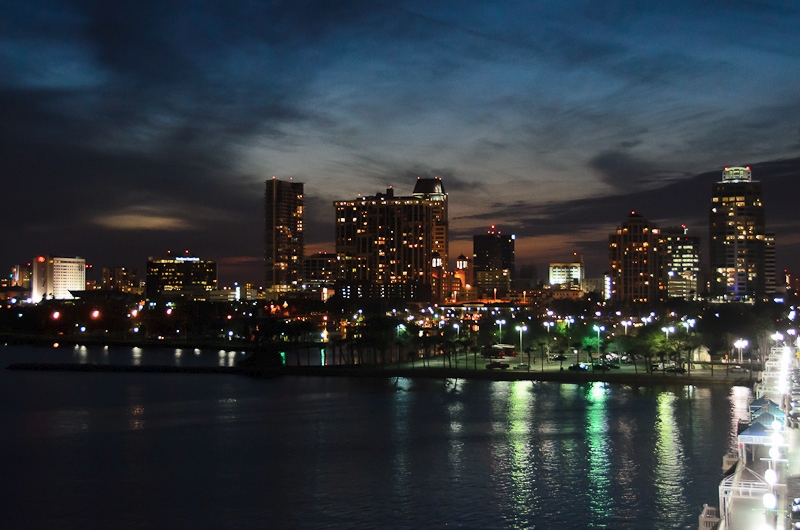 Along the way, I walked by Museum of Fine Arts, Museum of History, The Dali Museum, and the Chihuly Museum — the St Petersburg Waterfront Walk features the arts.
At The Pier restaurant, the server told me about how it's going to be shut down any day. The city is doing major construction, closing The Pier until 2015. Checking the city web site, The Pier will stay open through May.