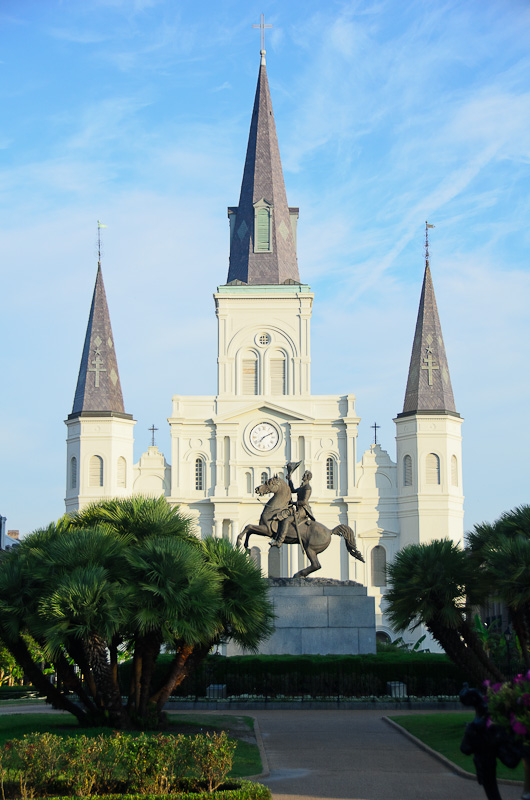 Background on my New Orleans French Quarter Walk: After my second day of meetings, I went out for a late evening walk through the French Quarter / Vieux Carré.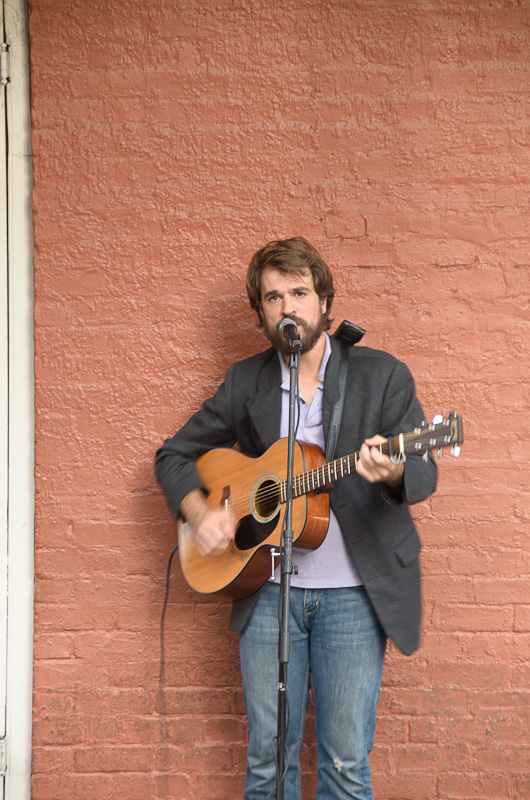 I started at Bourbon and Canal Street.  I walked Southeast along Canal Street to the Riverwalk Marketplace.  I circled back up Canal and branched onto N Peters Street, which merged into Decatur St.  I stopped at Jackson Square, then worked my way up St Peters Street, turned left onto Royal Street.  I passed by many shops, restaurants and street performers and ended up back on Canal.
The sun was setting on my New Orleans French Quarter Walk, the light was really nice and I took some good pictures.  Noteworthy:  Canal Streetcars, United States Custom House, Harrah's New Orleans Hotel and Casino, Audubon Aquarium of the Americas, Paddlewheeler Creole Queen, Bienville  NOLA Founder statue, Saint Louis Cathedral, Cabildo, Charles de Gaulle Fountain, Major General Andrew Jackson statue, Court of Appeal building and Pat O'Brien's.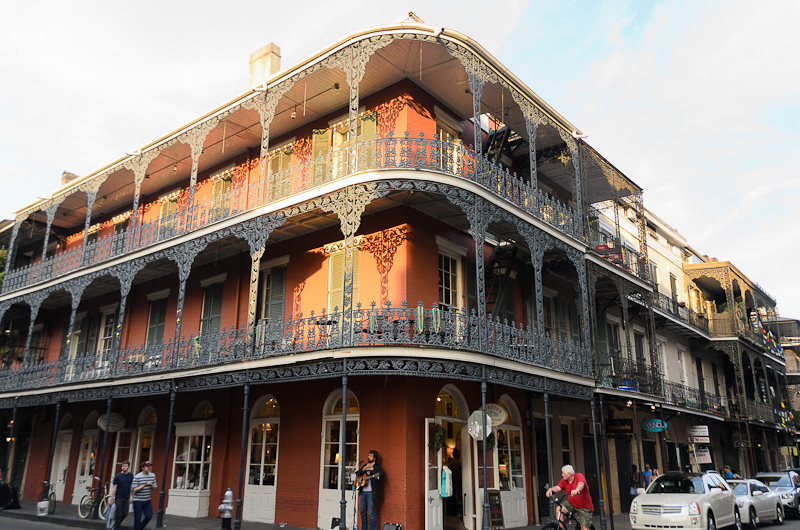 I really liked the New Orleans French Quarter architecture.  The Creole Townhouses with their unique balconies are really nice looking, and I like how they are each decorated and painted differently.  Very nice character.  Also informative, the French Quarter has signs that remind you that this was also a Spanish Colonial city.
Just so you know, Jackson Square closes at 7pm sharp. I was lucky to get in and get a couple of pictures.  Also, some of the key St Louis Cathedral pictures were taken facing into the sun; I decided I was coming back the next morning.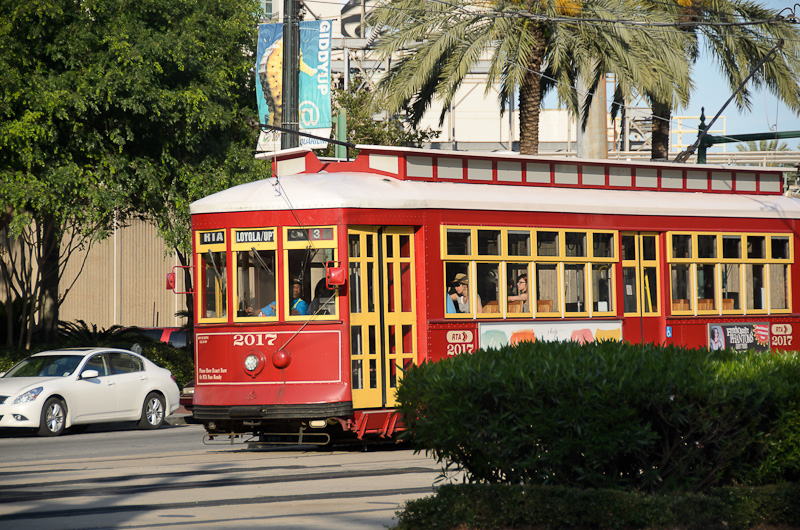 The next morning I headed back to Jackson Square and took a few more photos, but with sunrise, instead of sunset, lighting.  My focus was to get St Louis Cathedral, the Cabildo, and the Andrew Jackson equestrian statue all with better morning lighting.
My morning walk was from Canal street, following Chartres Street straight to St Louis Cathedral.  I then walked around Jackson Square, then headed back on Decatur Street finishing on Canal.
Tips:
As you might expect, at 6am in New Orleans, there are still some people out the prior night.  Indeed there were a couple of bars open, or at least they looked open.  But also, I stumbled upon a side walk spraying crew; they had a small truck with a big heavy plastic container filled with soapy, sudsy water.  I viewed this as a good thing.
French Quarter / Vieux Carré walk — Canal, Riverwalk, Decatur, St Peters, Royal at EveryTrail