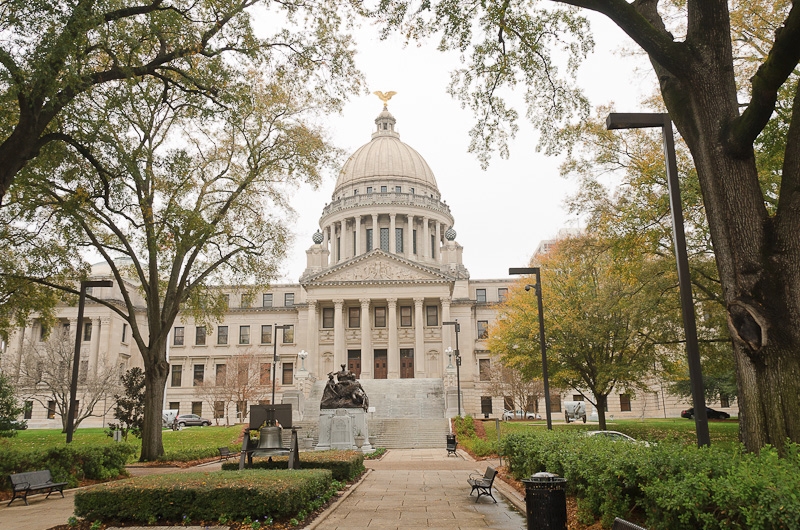 I was in Jackson on business.  This was my first visit to the state of Mississippi, and I was looking forward to walk Jackson Capitol area.
I parked at the State Capitol, I walked around the grounds, I then made my way over to the Old  State Capitol, now a museum, then walked a little further to the Governor's Mansion, then headed back.  The Jackson Capitol Area is a nice compact area in the historic downtown section of Jackson.
Jackson Capitol Area Sites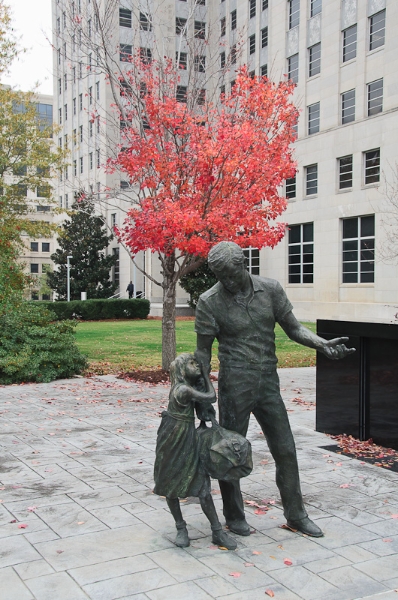 On my walk, I saw the following:  USS Mississippi. Figurehead of Battleship, Sillers Building, Carroll Gartin Justice Building (Supreme Court), Mississippi Veterans Monument, State of Mississippi Medal of Honor Recipients, Veterans Monument, Secretary of State Office, …
And, the Liberty Bell replica, Memorial to the Women of the Confederacy, Lamar Life Building, War Memorial Building, Old Capitol Museum, Confederate Monument, St. Andrews Episcopal Cathedral, Mississippi Governor's Mansion, Cathedral of St. Peter the Apostle, and more.
At this time of day, the downtown area appeared to be pretty empty.  There were cars at the capitol area and near some law offices, but for the most part, restaurants, shopping, and other tourist type activities were found in other parts of town.  This area is historic and architecturally interesting and I recommend a short visit.